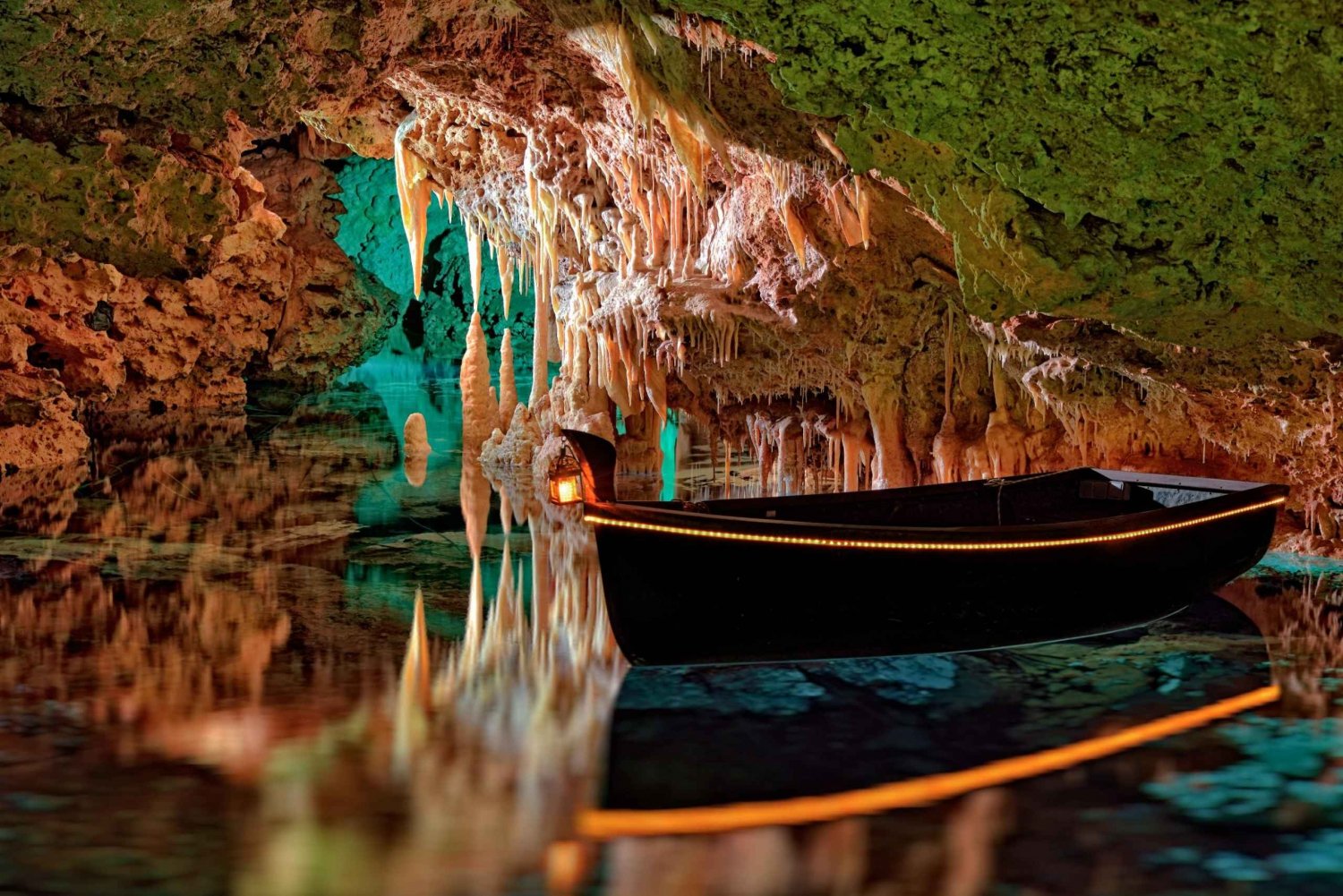 Event Details
Highlights
Explore one of Majorca's main tourist attractions - the amazing blue cave
Marvel at unique rock formations
Feel the spectacular atmosphere of the new blue lighting
Save money by booking online in advance
Description
Journey to a world of crystalline caverns with tickets to Hams' Caves in Porto Cristo, Mallorca. Discover the mystical chambers of the caves and marvel at their magnificent stalactite formations. Experience the natural acoustics during a classical concert on the Sea of Venice, an underground lake. Witness the caves' peculiar fish-hook-shaped formations. Explore the 3 main caves, starting with the round cave. Step into its botanical garden with many species of free-flying birds that are native to the island. Experience its special micro-climate that promotes its distinct vegetation. Enter the blue cave to watch the educational documentary, Discovering the Past, presented with blue lighting using cutting-edge LED technology. Learn about the history of Mallorca, its first inhabitants, the formation of the Hams' Caves, and their discovery. Admire Samson's pillars, the plains of Fra Mauro, and the Pit of Hell, where, in a natural auditorium, they will present Genesis, the history of life, a frenzied time-lapse from the Big Bang to the present day, projected onto the very rock-face of the cave.  See the 12 galleries of the main cave. On the underground lake of the Sea of Venice, enjoy a musical show inspired by the Carnival of Venice with laser lights projected onto the walls of Hams' Caves accompanied by Mozart music.
Includes
Entry to Hams' Caves Music show - Magical Mozart on The Sea of Venice Various visuals in the caves Botanical garden Access to a picnic area Free parking
Important Information
You must exchange your GetYourGuide voucher at the activity provider's box office before starting the activity, where you'll be assigned the next available tour.
Easy cancellation
Cancel up to 24 hours in advance for a full refund